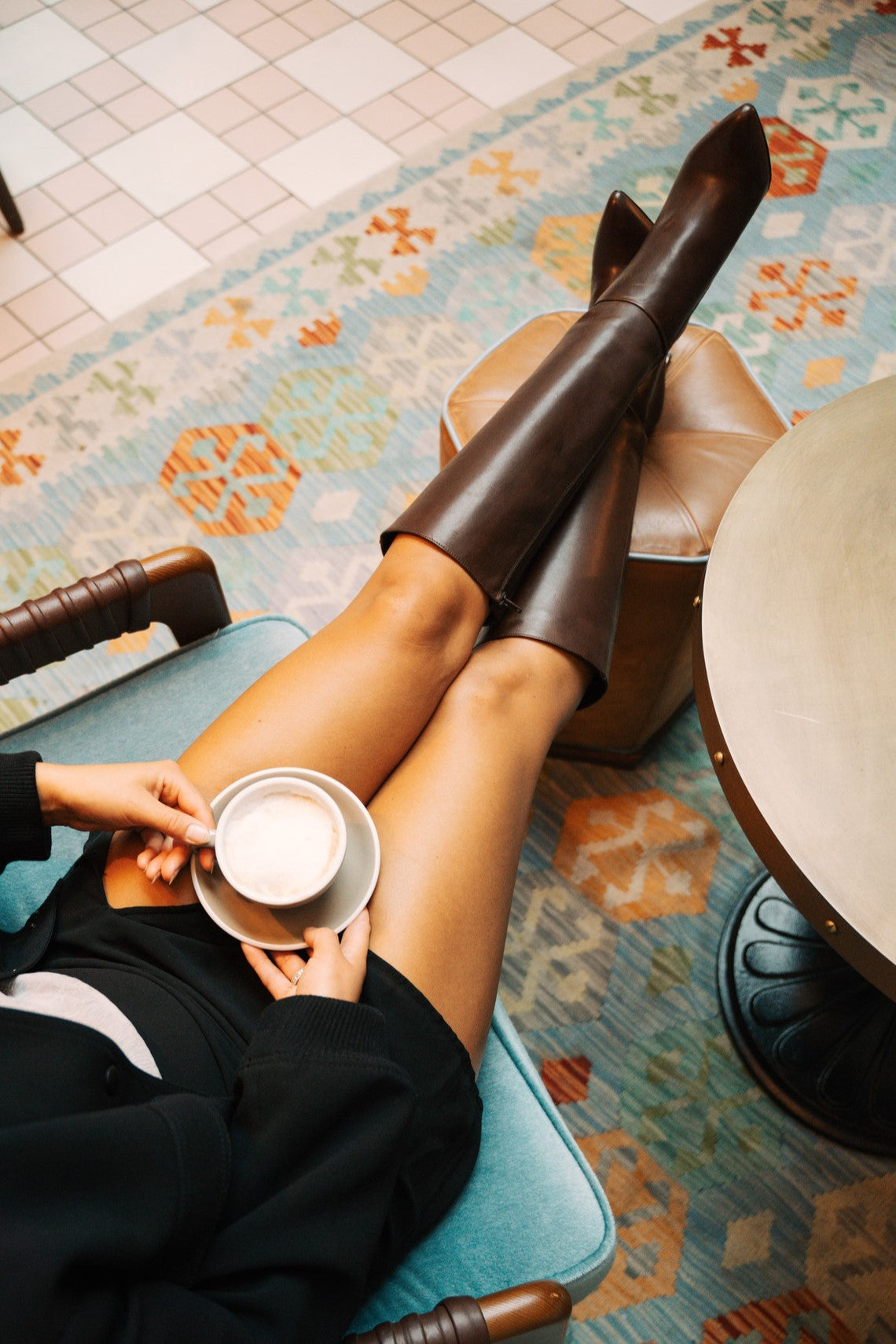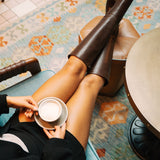 ---
Free shipping over DKK 999.
Description

Freight

Customer service
ELLIE by Lærke Overgaard Nielsen.
This elegant boot was designed in collaboration with Lærke Overgaard Nielsen.
The boot is made of soft calf leather and is the perfect choice for those who want style and comfort. The boot has a 10 cm heel which makes it super nice and also gives you extra height and confidence, while the soft leather ensures that you can move effortlessly.
This boot is an elegant fashion statement and in it you are sure to attract attention, whether at work or at festive events.
Treat yourself to this unique boot from JoDis Sko and Lærke Overgaard Nielsen. Complete your wardrobe with this beautiful boot that combines style and quality in one.
The boot comes in the colors black and dark brown.
See also our SELMA sandal in the colors black and blue, which is also made in collaboration with Lærke Overgaard Nielsen
The item can either be delivered to the address or to the nearest parcel shop with GLS.
Delivery time :
Denmark: 1-2 days
Europe: 3-5 working days
Rest of the world: 3-5 business days
Need help?
We are available by email and phone every weekday.
Email: jodis@jodis.dk - Answer within 24 hours.
Tel: +45 71 99 98 42 - All weekdays 9am-4pm.
Super godt! Og nemt at få hjælp
Lækre sko
Lækre sko og hurtig service
Glæder mig til at bruge dem
Jeg har lige modtaget, dem og de er bare så flotte!!
Ekstraordinær kvalitet
Er virkelig positiv overrasket over kvaliteten til denne pris
Sikkert valg
Elegant støvle, som jeg er glad for